Crossroads Leadership
Overall our leadership here at Crossroads is provided by our elders and pastors. All of us come under the leadership of Christ Jesus and none are more important than another.
Our paid pastoral staff provides the day-to-day spiritual vigour to our community, drawing on the wide range of God-given gifts of many volunteers from our community in order to do that through a wide range of ministries and activities. Led by our Lead Pastor Reuben Porter. Meet the team below!
Pastors and Staff
Reuben porter
Lead Pastor
Reuben is from Northern Ireland and he joined the Crossroads team in 2015 and served as our Young adult pastor. In May 2019 Reuben became our Lead Pastor and serves as an Elder. Reuben studied back in Northern Ireland.
He is married to Sara, together they have a beautiful daughter, Penelope. Reuben enjoys all sports, he likes to travel, loves music and coffee.
Steve Fail
discipleship and pastoral care pastor
Steve joined the Crossroads team in 2012 and serves as Pastor for Discipleship and Pastoral Care. Steve is married to Lesley and they have two awesome kids, Josh and Hanna.
Prior to joining Crossroads they served with Youth with a Mission in Germany and the United States. Steve loves quality time with people over a seriously great cup of coffee. In his spare time, he's knee deep in the garden, hanging out with family, fishing, cooking and exploring God's creation.
LeanNE bROWN
Children and Families Pastor
Leanne joined our staff in August 2011. She works alongside 7 strong ministry groups- Crossroads Early Childhood Centre, Mainly Music, Crossroads on Sunday groups Senior and Junior, intermediate age groups-Switch and Switched On and Girls Rally.
Leanne is involved in organising Parenting Courses at Crossroads. Leanne is married to Stephen and they have 4 children. Leanne enjoys photography, cooking, craft and travelling.
craig fleury
equipping Pastor
Continuing a wide and varied career in Church and community service organisations, Craig joined the Crossroads team in 2018. For the last 10 years Craig has been working as an operational manager in the Health sector with RNZ Plunket, Central PHO and MidCentral DHB.
Craig is married to Wendy and together they have two adult children.
Craig enjoys working with individuals and groups to find innovative ways to get things done that make a difference and allow God's Kingdom to grow. When in a relaxed state you will find him reading, at a café, in the garden or trying to make an aging body believe that it is still capable of playing Hockey.
Isaac Pettersen
Youth & Young Adults Pastor
Isaac joined the team in 2018 to serve as our new Youth Pastor, working with our high school aged ministry CY. In June 2019, Isaac was appointed to also oversee the Young Adults Ministry. Isaac has a Diploma in Bible from the Little Rock Baptist Seminary, and Degree in Theology through the Texas Baptist Institute.
Isaac is married to Tamra, and they have a son, named Asher.
Isaac loves spending time with people, travelling, hiking, music, and playing games (board and video).
Sarah Findlay
Youth and Young Adult Coordinator
Sarah joined the team in July 2019 to work alongside Isaac as the Youth and Young Adults Coordinator.
Sarah is working towards a Bachelor of Arts majoring in Psychology.
Sarah loves to hang out with friends and family and walking her dog.
Lyn Wilson
Administrator manager
Lyn is married to Andrew and has 3 adult children, 1 daughter in law and 2 sons in law and 5 precious grandchildren. Her interests are sewing and scrapbooking, as well as spending time with family.
Jo Auer
Ministry and communications coordinator
Jo joined the Crossroads staff in 2016. Jo assists the Pastors with admin, events, social media and the website.
Jo is married to Chris and they have 3 awesome children, Elliot, Mollie and Griffin. Jo loves to engage with people over a coffee, hanging out with family & friends and is always up for an adventure.
elders
The Elders are a team of men responsible to God for the overall spiritual direction and vision of the church. This includes Biblical correctness and integrity of our church, guarding the spiritual life and well being of members, mentoring ministry leaders and church discipline where necessary. (1 Peter 5. 1-4). They are strongly supported by their wives.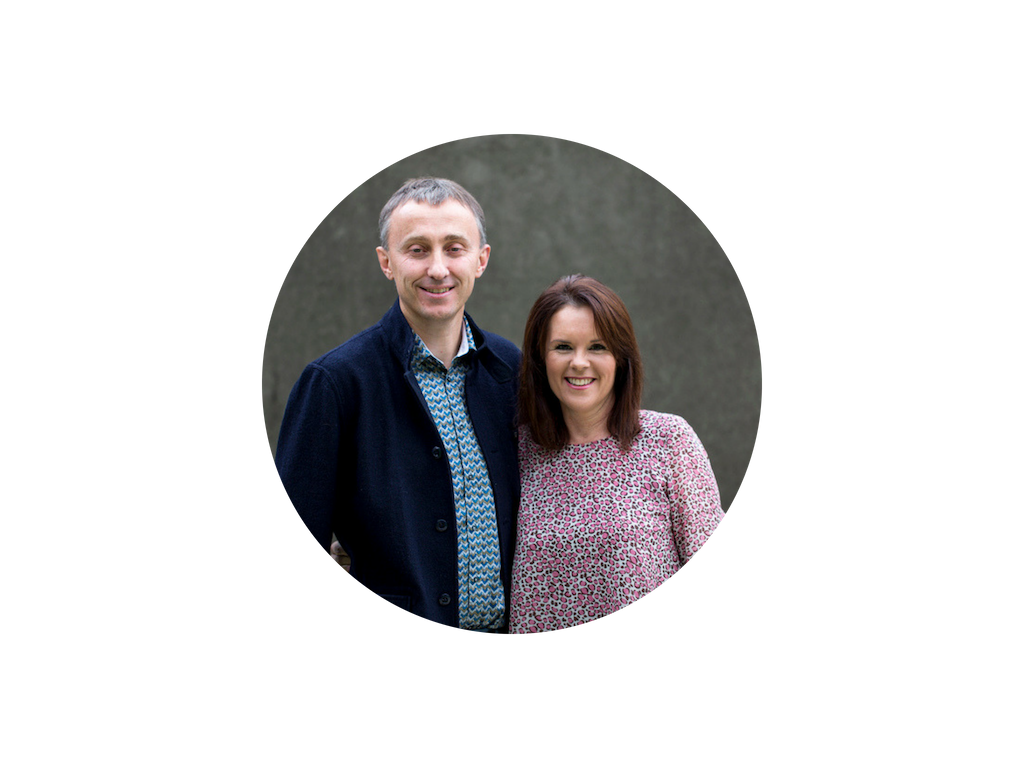 Crossroads Church Leadership Philosophy
We are committed to a plurality of leadership as that seems to be the New Testament pattern and the church being autonomist (answerable to God and no human hierarchy). Furthermore we are not a church that votes on issues or in regard to major decisions (spiritual, physical, financial, personnel).
Leadership is charged with leading (Romans 12: 8). However, leadership, on significant matters that affect the Crossroads community, will provide opportunities via general forums, focus groups or individual appointments for people to input into the decision process.
The Elders, Pastors and Support staff are not the people who carry out the ministry of the church and do all the work. Everyone who belongs to Crossroads is encouraged and challenged to be doing ministry in the work place, the community in which they live and within Crossroads.
Key Leadership Scriptures
Romans 12:4-6
Just as our bodies have many parts and each part has a special function, so it is with Christ's body. We are many parts of one body, and we all belong to each other. In his grace, God has given us different gifts for doing certain things well. So if God has given you the ability to prophesy, speak out with as much faith as God has given you.
Ephesians 4:11-12
Now these are the gifts Christ gave to the church: the apostles, the prophets, the evangelists, and the pastors and teachers. Their responsibility is to equip God's people to do his work and build up the church, the body of Christ.
1 Peter 5:1-2
And now, a word to you who are elders in the church…I appeal to you: Care for the flock that God has entrusted to you. Watch over it willingly, not grudgingly—not for what you will get out of it, but because you are eager to serve God.
Acts 20:17-28
…he [Paul] sent a message to the elders of the church at Ephesus…When they arrived he declared...guard yourselves and God's people. Feed and shepherd God's flock—his church, purchased with his own blood—over which the Holy Spirit has appointed you as elders.